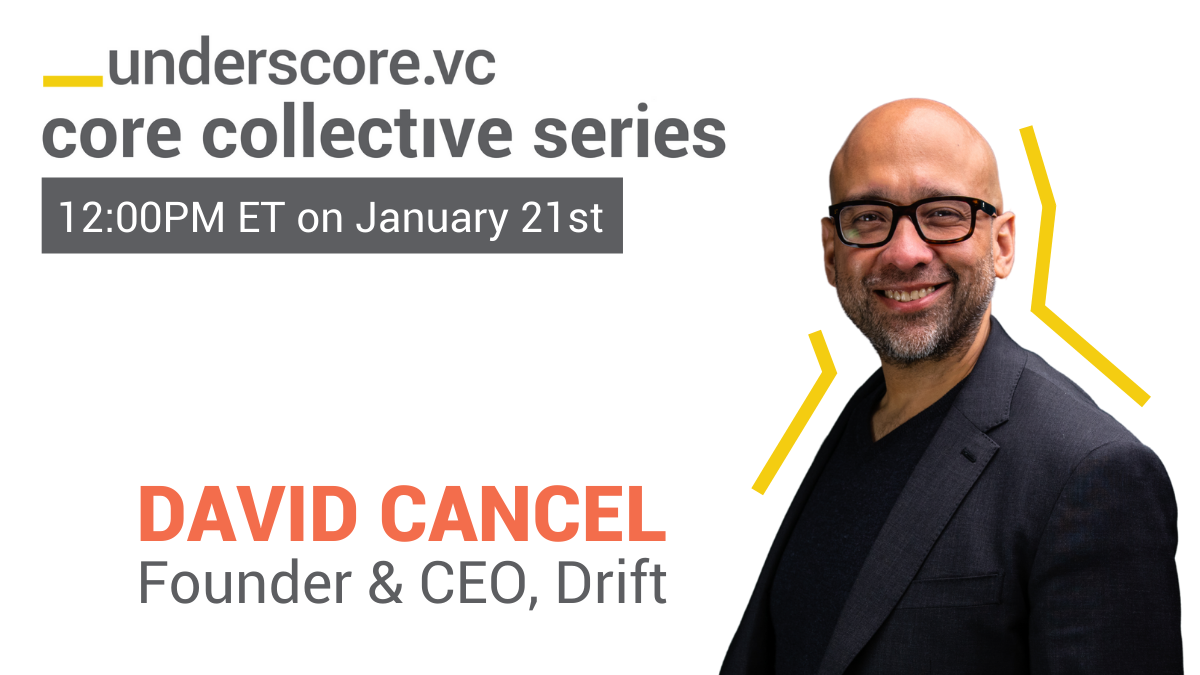 Join Underscore VC in conversation with David Cancel, CEO of Drift,
on Thursday, January 21st at 12pm ET.
As the CEO and Co-founder of Drift, David Cancel is known for creating hypergrowth products and product teams. In this Fireside Chat moderated by Lindsey Christensen, Underscore Core Member & CMO of thoughtbot, David will share insights around building a customer-driven product company, leading people through rapid growth, and establishing a strong brand.

This event is a part of Underscore's Core Collective Series, a string of events aimed at uncovering and sharing collective learnings from the Underscore Core community. Watch back past Core Collective events here and don't forget to join us on Twitter as we live tweet actionable insights uncovered from David and Lindsey!